Want to debug your Google Analytics installation or get more out of the reports? These 5 free Chrome plugins will make your life as web analyst much easier.

Do you still use IE or Firefox as your main browser?
Do yourself a service. Start using Chrome and install these 5 extensions to it.
Your work just got e a bit easier.
Google Tag Assistant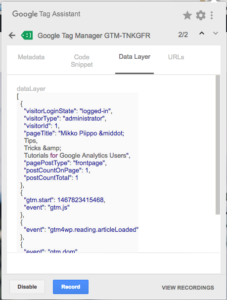 Google Tag Assistant is an extension that helps you to validate the implementation of Google's tracking scripts.
It works for many different tracking scripts:
Google Analytics (ga.js and dc.js)
Adwords Conversion Tracking
Adowrds Remarketing (both legacy and new tags)
Doubleclick Floodlight
Google Tag Manager
You can validate any GA setup by using this extension.  You don't even need access to the Google Analytics or the Tag Manager accounts to use this plugin.
You can also peek at Tag Manager's dataLayer object of any site. Having a look at your competitors' dataLayers gives you an idea of their Analytics setup and maybe some new ideas to implement on your site.
Download and install Google Tag Assistant
Google Analytics Debugger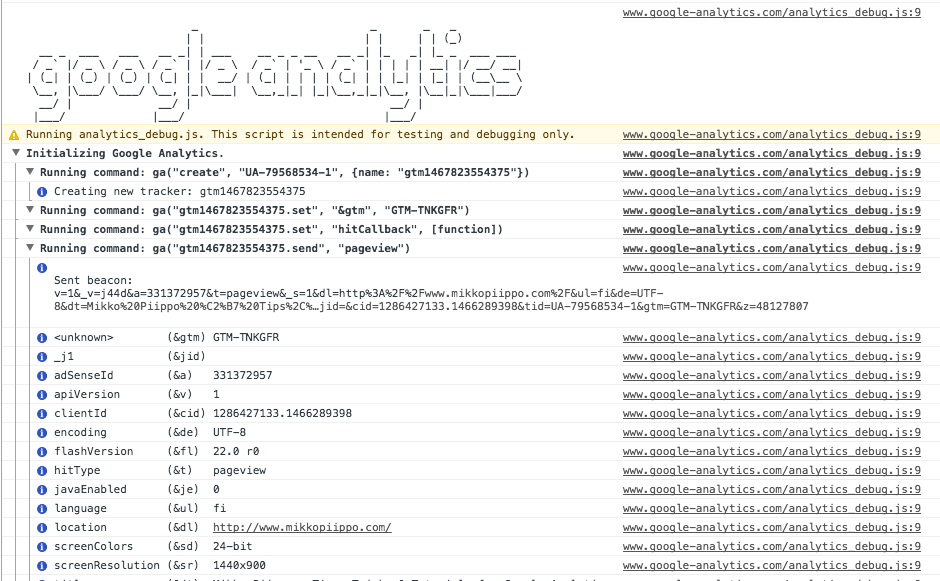 Google Analytics Debugger is another useful tool for debugging the Analytics installation.
It loads the debug version of the Google Analytics script instead of the standard script.
This debug script logs detailed information to the Javascript console. The messages include warnings and error messages when the tracking code was set up incorrectly. It also prints information about all hits sent to Google Analytics.
A real gold mine for debugging the GA implementation!
It also prints detailed information of all tracking beacons sent to Google Analytics.
After you have installed the extension, you can turn it on by clicking its icon.
Next you need to open the Javascript console (CTRL-Shift-J on Windows and Linux, Command-Option-J on Mac) and refresh the page to see all the debugging messages you need to see.
Download and install Google Analytics Debugger
Page Analytics
The Page Analytics Extension allows you to have a look at how your users interact with your site by adding data about users' clicks as an overlay. This provides you with an easy way to see what links your users click or don't click on any given page.
Also, it will show you the most important GA metrics for the pages you browse.
Download and install Page Analytics
Google Analytics Table Booster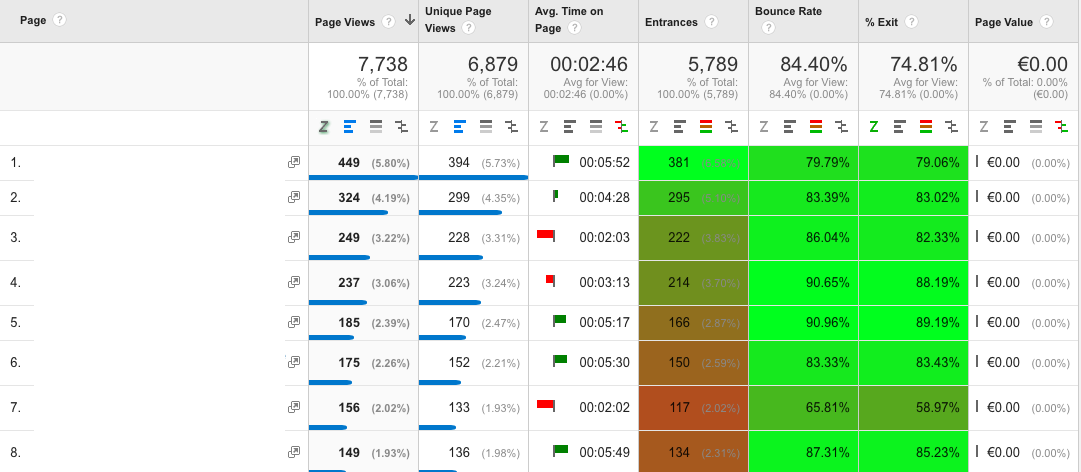 Google Analytics Table Booster gives you extra options to use with the standard reports.
For example, it can add small bar diagrams to Analytics reports. Furthermore, you can use it for easy heat map visualization of data.
It also features a Z-test tool for comparing two values.
Download and install Table Booster
Google Analytics URL builder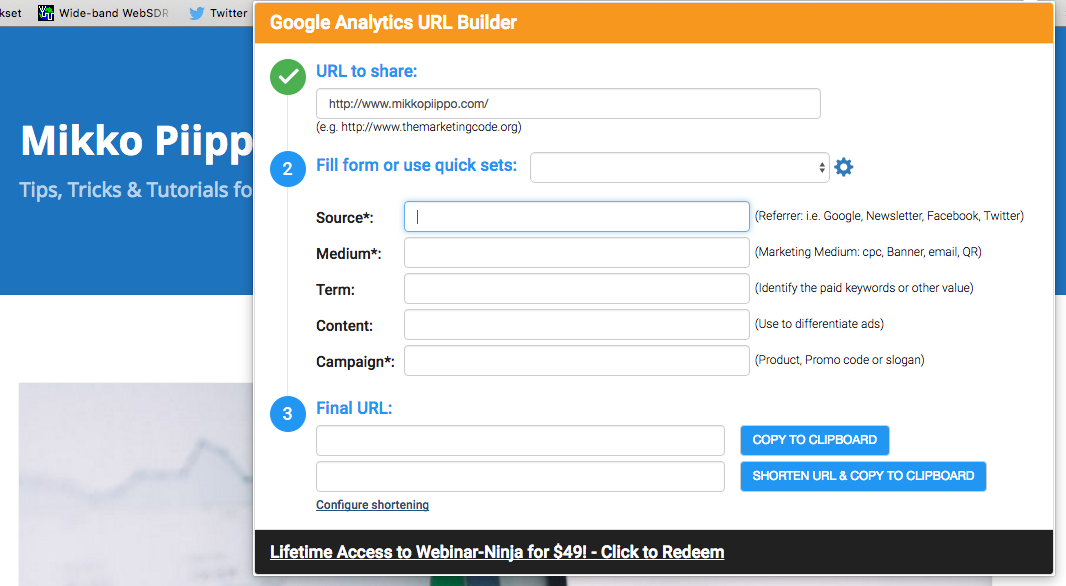 Google Analytics URL builder is an extension for one simple task: marketers can use it for adding campaign tags to the URLs.
You can configure it with your most common tag combinations. Using this feature helps you to avoid typos  in your source, medium and campaign names.  This helps you to keep your tags – and traffic – in order.
Download and install Google Analytics URL builder
What do you think about these five Chrome extensions? Would you add something to the list?